Document Templates
You can currently change the following document templates:

Quotes


Sales Order Acknowledgements


Delivery Notes


Purchase Orders


Invoices


Price Lists


Credit Notes

All of the above are based on a set of MS Word templates and you can edit these by going to "Setup > Company Settings" and then clicking on the edit icon next to one of your businesses.

You will see links to the default templates next to each of the above. Download one and open it in MS Word.

You will see special "MailMerge" fields throughout the document. These are important and must not be changed!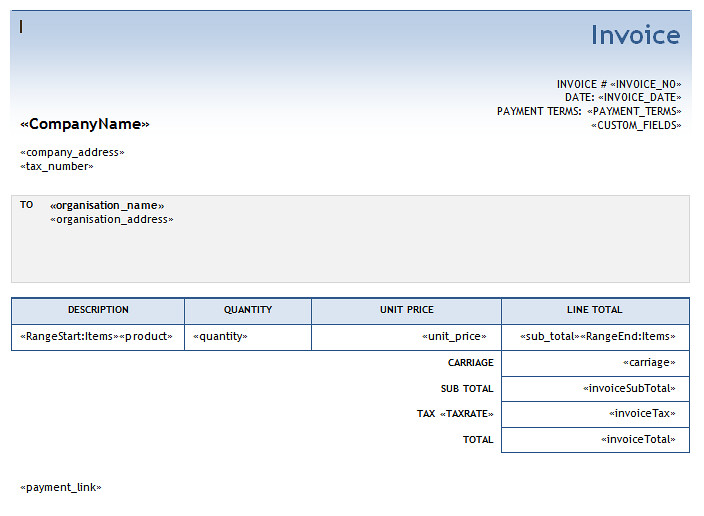 Feel free to edit the document header by adding a company logo etc.

Once you are ready, go to "Documents" and upload your new template. Then, go back to "Setup > Company Settings" and click edit next to your business in question. Select the document you have just uploaded in the relevant section and click on the save button.

Do the same for each one.

You can only use the fields that are present in each template. You can't interchange them between templates.

To insert a main merge field, in Word, do the following:

Put your cursor where you would like the field to be then click the "Insert" tab in Word, then click "Quick Parts".

Click "Field" from the drop-down and in the popup scroll down to "MergeField".

Enter the name in the "Field Name" box, then click the "Ok" button.